Effluent Treatment Plant (ETP) Solutions
Sun Enviro Technologies Pvt. Ltd. is a renowned provider of efficient and sustainable Effluent Treatment Plant (ETP) solutions. With our extensive experience and expertise, we offer comprehensive services for the design, implementation, operation, and maintenance of ETPs across various industries.
Effluent Treatment Plant Design: We specialize in designing customized ETPs tailored to the specific requirements of our clients. Our team of experienced engineers and environmental experts ensures that the design optimally addresses the characteristics and volume of the effluent, adhering to regulatory standards.
Effluent Treatment Process: Sun Enviro Technologies employs advanced treatment processes and technologies to effectively treat and purify effluent streams. We utilize a combination of physical, chemical, and biological treatment methods to remove pollutants, contaminants, and hazardous substances from the effluent.
Effluent Quality Compliance: Our ETP solutions are designed to help clients achieve effluent quality compliance with local and international standards. We understand the importance of meeting regulatory requirements and ensure that our systems deliver treated effluent that meets or surpasses the specified parameters.
Operation and Maintenance: Sun Enviro Technologies offers comprehensive operation and maintenance services for ETPs, ensuring their smooth and efficient functioning. Our dedicated team of technicians and engineers performs regular inspections, preventive maintenance, and troubleshooting to optimize plant performance and minimize downtime.
Waste Minimization and Resource Recovery: We emphasize waste minimization and resource recovery as part of our ETP solutions. By implementing innovative techniques such as sludge dewatering, biogas generation, and water recycling, we help our clients maximize the utilization of resources while minimizing waste generation.
Consultancy and Regulatory Compliance: Sun Enviro Technologies provides expert consultancy services to guide clients through the entire process of ETP implementation. We assist in feasibility studies, environmental impact assessments, and obtaining necessary regulatory approvals. Our team stays up-to-date with environmental regulations and ensures compliance throughout the project lifecycle.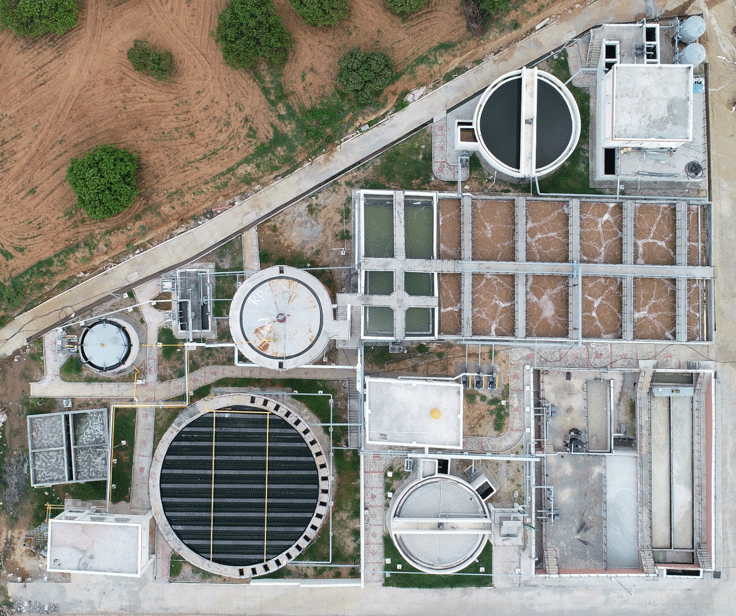 Partner with Sun Enviro Technologies for your Effluent Treatment Plant needs and experience our expertise in delivering efficient, sustainable, and compliant solutions. Contact us today to discuss your ETP requirements and explore how we can support your environmental goals.
We have successfully delivered our services to